Wow, this year seems to just fly by! So much has been happening during the past few months! Nydia of Nydia's Scraps has asked me to become a member of her CT and I have been quite busy creating pages with her beautiful kits. Nydiais offering her kits at Digiscrapaganza and Coolscrapsdigital. Here are some examples of her amazing design work and some of the layouts I created:
This is the latest of Nydia's beautiful creations. It's called:
Oh Love!
and it is jam-packed with beautiful solid and patterned papers and pretty elements. It's the odeal kit for all those special layouts of your loved ones.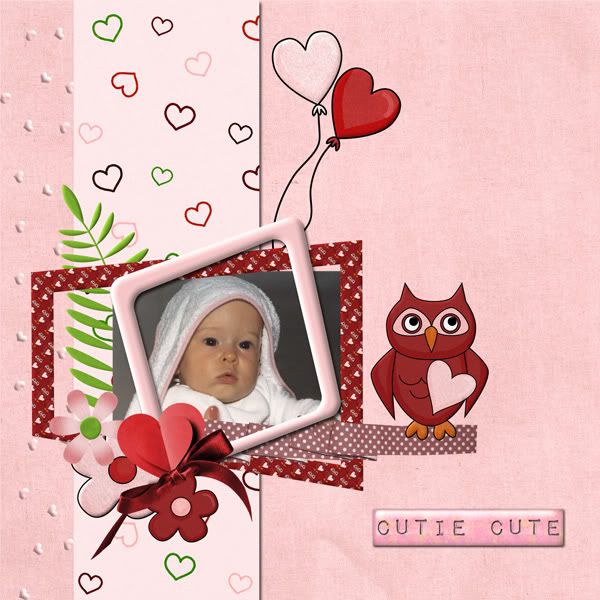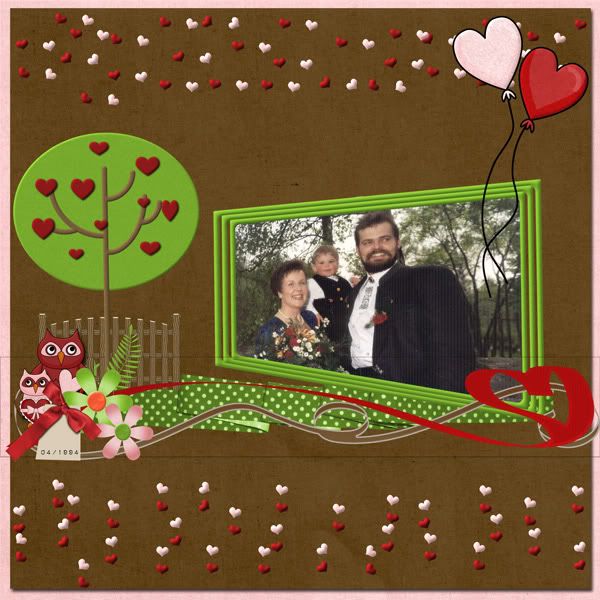 Earth
This is a beautiful kit inspired by earth colours, it has 12 rich, textured papers and 36 elements. It's absolutely perfect for scrapping all those special moments in your life!
Naturals
This pretty kit in earth tones is perfect for all your outdoor layouts. It works for masculine and feminine pictures. The kit contains 16 papers and 36 elements:
Tropical Spring
This beautiful, vibrant kit conjurs up images of a lovely day in the tropics. It's very versatile and can be used for all your layouts. It consists of 16 lovely, rich papers and many pretty elements.

Tropical Spring Add-On
This is a very pretty add-on to the Tropical Spring kit and best of all it's FREE!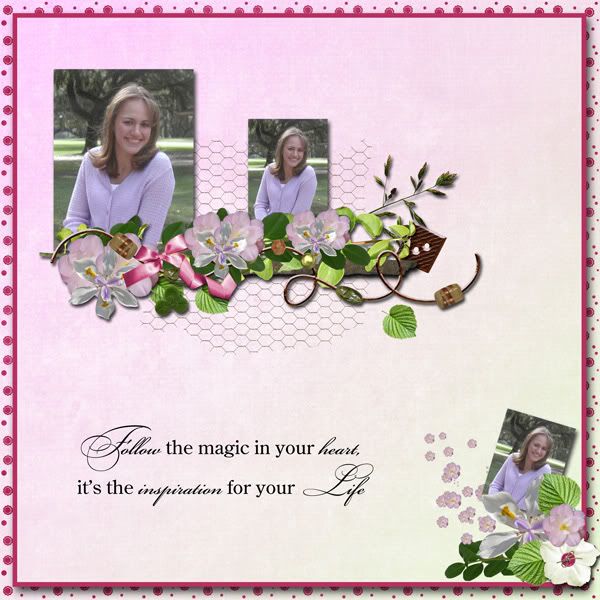 Up To The Sky
This is a fun kit inspired by hot air ballons. It's perfect for all your outdoor layouts but also for layouts with your children's photos. The kit has 12 papers (6 solid and 6 patterned) and 38 elements.

Just Because
This is a beautiful grungy kit for both indoor and outdoor layouts. It's also perfect for all your lovely spring photos. The kit contains 11 papers and 42 elements.